APPEL - Special Education Summer Courses
Academic Advising Coordinator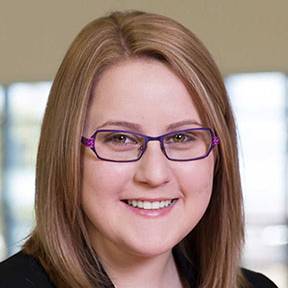 Kaitlin Lindsey
k.lindsey@utah.edu
801-581-4764
APPEL - SpEd COURSES
The Department of Special Education offers summer coursework to educators enrolled in the Alternative Pathway to Professional Educator License (APPEL) SpEd program. Participants do not need to be a current University of Utah student to enroll.
To register, please click on the course that you want to enroll in below. Students will receive an email confirming registration once the process is completed. The APPEL SpEd classes are three-credit hour courses. Participants who are pursuing a Master's degree will need to contact their University program for confirmation on course acceptance to meet their program requirements. Participants can request a transcript once courses are complete and grades have been posted for any USBE licensure requirements.
Courses are available to individuals participating in a local APPEL SpEd program. APPEL programs are administered through local education agencies (e.g., schools/districts) where educators are encouraged to work with their APPEL program advisors regarding licensing requirements.
Registration will be available on March 13, 2023. Please note that registration is not through the general University of Utah course registration. Registration will only be available through this website. All APPEL SpEd classes will be online only. Courses do not have a specific meeting time. Classes will be available through Canvas via the University Campus Information System (CIS) and assignments submitted through Canvas. Assignments are due weekly. SpEd APPEL online courses will run June 1 - June 30, 2023. Students may enroll in multiple classes at once.
SPED APPEL COURSES
COURSE

ONLINE
DATES

FEE
CREDIT
HOURS
REGISTRATION LINK
SP ED 6960-030 Assessment & Data-Based Decision Making
6/1/23-6/30/23
$500
3
Click HERE to Register

---

---

---

---

---

SP ED 6960-031 Parent/Professional Collaboration

6/1/23-6/30/23
$500
3
Click HERE to Register
For more information about the Utah State Board of Education's APPEL SpEd Program and requirements, please contact SpEd Licensing at appel-sped@schools.utah.gov
If you have specific questions about the University of Utah SpEd APPEL courses, please contact Kaitlin Lindsey, 801-581-4764 or k.lindsey@utah.edu.