Preschool/Early Intervention Special Education
Undergraduate Degree & Program Information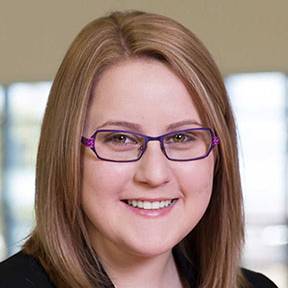 Kaitlin Lindsey
Academic Advising Coordinator
k.lindsey@utah.edu
801-581-4764
Sondra Stegenga
Assistant Professor
Interim Program Coordinator
sondra.stegenga@utah.edu
801-581-3318
The Preschool Special Education/Early Intervention program prepares graduates to work with infants, toddlers, and preschool children with developmental delays and disabilities and their families. Family-centered early intervention services (birth-three) are primarily provided in family homes. Team members from various disciplines partner with the parent(s) and infant or toddler to enhance the child's development and inclusion within family routines. Preschool special education teachers work in inclusive or specialized preschool programs as a classroom teacher, co-teacher, or itinerant support specialist who teams with general education preschool teachers and families to provide specialized individualized instruction and support for children with delays or disabilities within general education preschool curriculum and learning activities.
Licensure
The Utah State Board of Education grants teaching licenses. Upon successful completion of the program, graduates are recommended for licensure. The program requires completion of the teacher education core in special education and a sequence of specialization courses in the preschool special education field of study. The teacher education core has been designed to provide the student with skills in essential areas of assessment, instructional design and management, behavior management, collaboration, curriculum, and legal issues in special education.
Specialization courses expand upon the skills and methods that have been introduced through the teacher education core. The courses introduce specific educational strategies that are effective for particular student populations. Each program has been structured to develop the required skills through hands-on, practical learning opportunities; therefore, the program provides multiple field-based experiences. Such experiences within the program area gives students the opportunity to observe, question, test, and modify different instructional techniques under the guidance of a trained cooperating teacher and department faculty.
Upon successful completion of all program requirements, Teacher License Requirements, Praxis Performance Assessment for Teachers (PPAT), Foundations of Reading Test (Pearson), and successful completion of background check, students are recommended for licensure to the Utah State Board of Education. Graduates may then opt to complete additional requirements for a master's degree.